Scuba divers and history aficionados across the world have a cause to celebrate as the Greek government
has greatly loosened
their previously severe restrictions on scuba diving near archaeological sites.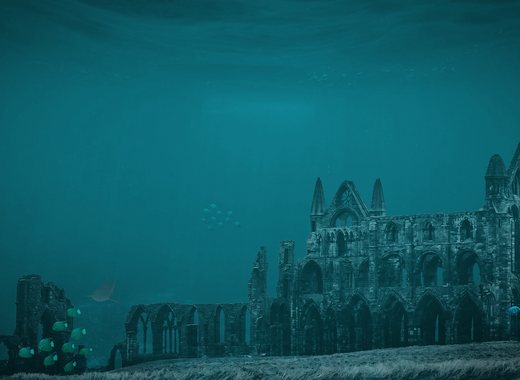 What was previously a heavily regulated hobby has now become a far more relaxed venture as Greek national authorities removed the country's limits on diving depth and, more importantly, allowed for divers to access archaeological sites off the coast of the mainland.
Previously, it had been forbidden for scuba divers to enter underwater archaeological sites unaccompanied and without a guide – but now, in the aftermath of the coronavirus lockdown and with the government eager to attract more and more tourists, these restrictions have been removed.
By fast-tracking the bill that was first put forward in 2019 and by adopting it, national authorities have given the green light to divers who want to go out exploring Greece's underwater treasures without fearing reprisal. Along with the 2019 law lifting the restrictions, the Greek Ephorate of Underwater Antiquities, a department of the country's Ministry of Culture, alongside the Ministry of Tourism put forward four ancient shipwrecks as candidates to become Greece's first underwater archaeological parks.
These new types of museums will allow for visitors and divers to experience history like never before, turning Greece into an even more attractive destination for those who enjoy combining underwater journeys with history.
The first couple of underwater parks in Greece are set to open to visitors later this summer and can be found on the small island of Sapientza, on the opposite side of Methoni and in Navarino Bay in the Pylos area.
By opening the country and its heritage up to new experiences, authorities believe that they will be able to quickly reinvigorate the tourist sector that has been suffering the economic fallout of COVID-19.